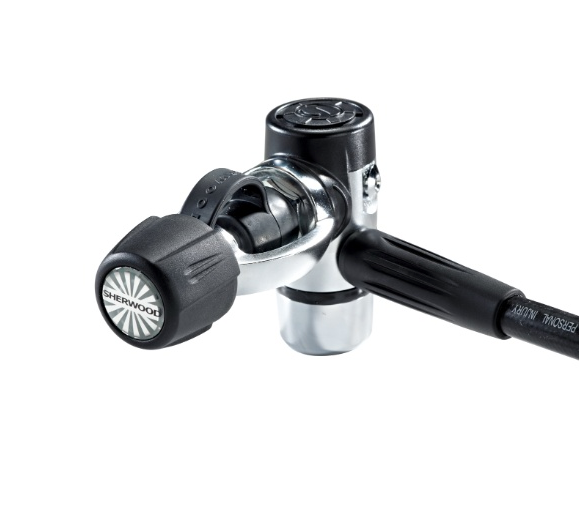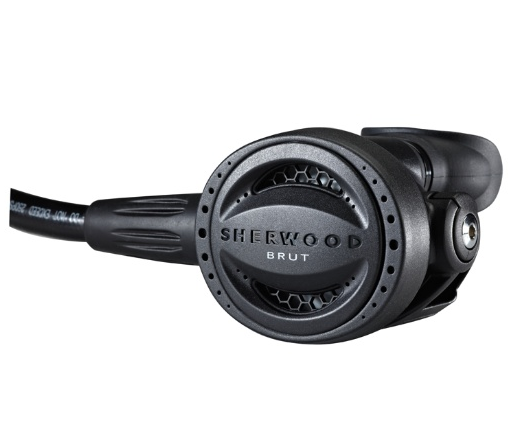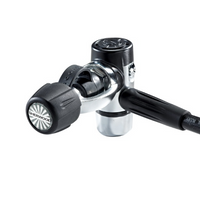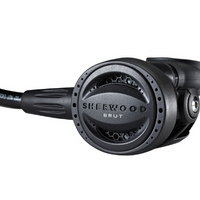 SCUBA - Sherwood Brut Pro Regulator
The new Sherwood Brut Pro is a completely new designed second stage for better breathing performance, stability, and durability. The Burt Pro is the first Entry Level regulator with a pneumatically balanced 2nd stage.
BRUT PRO SECOND STAGE:
Pneumatically balanced 2nd stage - The pneumatically balanced regulator ensures you get the same amount of air delivery whether you are at 3,000 psi or 500 psi, improving the diving experience.
Single valve tube construction - The single construction creates a precise channel for the valve to operate.
Co-Molded mouthpiece - The large co-molded mouthpiece uses two different silicone compounds and colors to reduce jaw fatigue.
BRUT PRO FIRST STAGE
Tee - shaped design reduces regulator profile when mounted on tank minimizing opportunity to make contact with the back of the head.
Balanced- piston delivers ample air volume at stable intermediate pressure to the second stage over a wide range of supply pressures.
Spring chamber is environmentally sealed to maintain cleanliness reducing the effects of corrosion and contamination. This contributes to uniform high performance as the regulator is used.
Dry-sealed first stage uses no liquids or gels that can leak or add to service costs.
Four LP ports and two HP ports for more options for ideal hose positioning.
Collection
Once we have confirmed stock availability, we will accept your credit card payment, and send you an email advising that your purchase is ready for collection.
Should we not have all the items in your order, we will advise you by email, remove the item(s) from your purchase, and reduce the credit card charge by the amount of the item(s) not available.  Your card is never charged until we are confident that we have the stock to fulfil your order.
All purchases are to be collected at our Hamilton location, Makin Waves, 11 Church Street, Hamilton, HM10. 
We are happy to provide curb-side collection if you prefer.  Just call us at 292-4609 and we will bring your purchase to you.
Returns or exchanges may be made within 14 days of purchase. You must have a receipt, and items must be in their original, unopened packaging were applicable.
You can reach us by phone at 292-4609, or email us at makinwavesbda@gmail.com